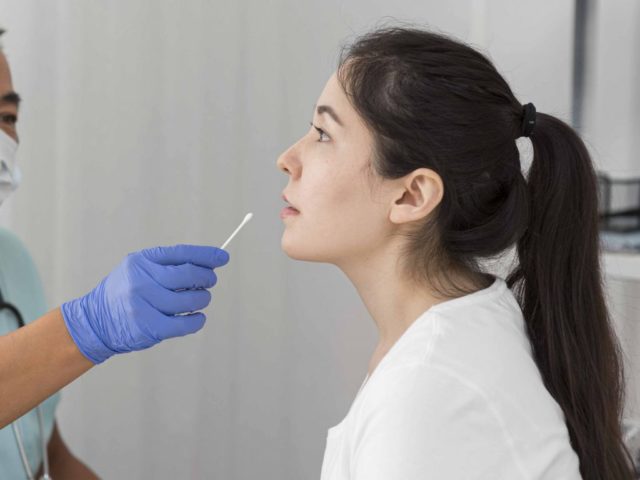 Centre Médical International (CMI) is now proudly offering COVID-19 PCR testing in Ho Chi Minh City. 
With the complications associated with the COVID-19 pandemic in recent weeks in Vietnam, COVID-19 testing helps active detection of SARS-CoV-2 virus even without symptoms and helps avoid community spread.
The advantages of CMI testing services:
Located at the heart of Ho Chi Minh City in District 3;
Test result provided within 24 hours (No COVID-19 PCR Testing on Sunday) *;
RT-PCR Testing Technique provides 99% accuracy rate;
*Please note that sometimes it can take longer, depending on how long it takes the sample to reach the laboratory.  
All screening, sample taking, and testing procedures are strictly followed World Health Organization (WHO), Centers for Disease Control and Prevention (CDC), and Ministry of Health biosafety regulation to ensure safety for patients, staff, and the community at large.
The COVID-19 RT-PCR testing method of Centre Médical International (CMI) detects gene fragments of SARS-CoV-2 in the samples taken from the patient. Samples are taken from the upper and lower respiratory tract by many different methods, including fluids nasopharyngeal by a cotton swab.
At Centre Médical International (CMI), a PCR test cost 1,100,000 VND.
Where Is Testing Conducted?
COVID-19 PCR Testing is available at our Clinic location: 30 Phạm Ngọc Thạch, District 3, Ho Chi Minh City, Vietnam.
Book your appointment now!
We offer your choice of three appointment scheduling options:
Send us an email at info@cmi-vietnam.com;
Submit your information via contact form and we'll call you as soon as possible;
Or, call 028 3827 2366 and we'll walk you through your options